"Newborn life, replacing all of us"
— Avenged Sevenfold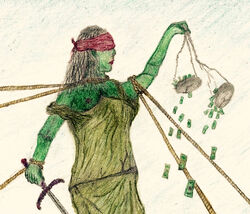 Creative Dream
Biographical information
| | |
| --- | --- |
| Nationality | Wherever I am may roam |
| | |
| --- | --- |
| Language(s) | English, Dutch, French, German, Music |
Physical description
| | |
| --- | --- |
| Hair colour | Dark Brown, Blackish |
Personal information
| | |
| --- | --- |
| Editing style(s) | Adding new information or making general changes to articles, subtle changes to existing information based on interpretation |
| | |
| --- | --- |
| Contributes often to | Deltora Quest pages, discussions about interpretation, researching Deltora history |
| | |
| --- | --- |
| Favourite show(s) | The Fall, The Missing, Broadchurch and many more (these are series, I know) |
Chronological and political information
| | |
| --- | --- |
| Actual profession | Dreamer |
| | |
| --- | --- |
| First edit | 25 September 2016 |
Well, I am Creative Dream. If you ever need help with anything just leave me a message and I will see what I can do. I like writing stuff a lot and that is the reason why I became an active wiki contributor. I am an admin on this wiki but honestly, I am still learning about Deltora. There is simply so much to learn. However, I try to help the wiki in the best way I can.
How I discovered Deltora
I have started reading Deltora again after I moved to a different town in the summer of 2016 (I live in Europe). During the move, I found the two Deltora books that I had purchased when I was approximately 9 years old. The books are: The Forests of Silence and The Lake of Tears. A bit surprised that I still had the books after all these years I started to read The Lake of Tears again. Somehow I still remembered the part that Thaegan's children, Jin and Jod, try to capture Lief, Jasmine and Barda. The books remind me a lot of my childhood and how I miss those times. I never finished the series when I was young.
So, after finishing The Lake of Tears I searched Deltora on youtube. Of course, I quickly found the anime and I started to watch the English dub. I enjoyed the anime very much and it encouraged me to read the books and now I have read all the Deltora books (Quest 1, 2 and 3). Soon I discovered that Deltora has a wiki and that is how I ended up here more or less. I hope I can do something for the wiki. I have also read The Three Doors, but I still need to read the other series (Star of Deltora and Rowan of Rin).
Books
Books I own and have read:
About me
Here you can read a bit more about me.
Hobbies
My hobbies are:
(Song)writing
Playing the guitar and singing
Listening to music and watching movies
Spending time with friends and having deep conversations about personal matters or philosophical ideas
Learning about the human mind, behaviour and statistical models to test and explain such theoretical concepts
Playing video games, occasionally
More information
Feel free to ask me something, I hope to reply as soon as I can.
By the way, If you encounter any mistakes in my English, please let me know. Mistakes in grammar or spelling, even small things, just tell me! English happens to not be my first language so that is why. For me it is important that I improve my English in every way possible so do not hesitate to help me.