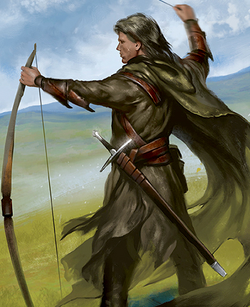 Archer of Az-Zure
(Jacob)
Biographical information
| | |
| --- | --- |
| Alternative name(s) | Jacob |
Physical description
Personal information
| | |
| --- | --- |
| Contributes often to | Heavy article edits of locations and characters, messing around with templates and images. Coding changes to existing templates and wiki management. |
| | |
| --- | --- |
| Favourite character(s) | Overall: Jasmine |
| | |
| --- | --- |
| Favourite book(s) | Overall: Isle of the Dead |
Chronological and political information
User rights

Admin status (granted August 17, 2017)
Rollback status (granted June 9, 2017)

I'm a regular contributor and an admin on the Deltora Quest Wiki. If you wish to contact me regarding an issue or anything else to do with this wiki, please leave a message on my message wall or Discord and I will attend to it as soon as possible.
I am currently working on
Information expansions on locations
Adding all the images from The Three Doors series. All The Golden Door images are now uploaded.
Maintaining and updating the wiki homepage and overall aesthetic of the wiki.
How I found the Deltora universe and Emily Rodda
The universe of Deltora is something I have always been passionate about since I was little and it was the first fictional series that I got into, however, I was unaware there were other books so I read the Isle of the Dead and Dread Mountain before anything else. When the anime came out when I was a young teenager, it re-awakened my passion for Deltora and I became much more immersed in the lore, particularly the lore around Doran the Dragonlover and Adin's quest to unite the Land of Dragons. Thus I finally realised how many books there were and I finally read them in the correct order. My favourite tribe is the Dread Gnomes, who I think are just totally awesome, and thus inspired my username; Archer of Az-Zure.
Current Deltora books that I own
Books/other things I want desperately
Please release more Deltora books, Emily Rodda.
I would love some official maps of Dorne.
Favourite things in the Deltora universe
Contact
Anyone wishing to contact is more than welcome to leave me a message on my message wall. I am also on the 'Deltora Quest Wiki' Discord server if you wish to talk, the link to which can be found on the wiki home page. Anyone wanting to talk regarding editing may leave a message on my wall, although I am very tolerant and genuinely want to be a proactive community member, I will not appreciate any hostility towards my editing, I'm only human and I can make mistakes. You are more than welcome to simply point out a mistake or to just edit it yourself.
"Faithless is he that says farewell when the road darkens."
— My favourite quote in real life, from Tolkien
References