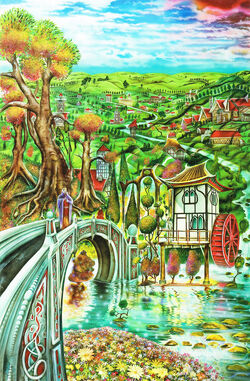 Pirran (tribe)
General information
Government
Chronological information
The Pirrans were the residents of the island of Pirra before splitting into three separate tribes.
History
Pirra
The Plumes
The Aurons
The Kerons
Culture
Society
Architecture
Physical appearance
Pirrans are humanoid beings, however they are shorter than humans. They have pale skin, dog-like faces, small eyes and pointy ears. Pirrans are typically hairless, however many of today's Kerons have blonde hair, inherited from the Deltoran woman Alyss who fled to the Pirran Caverns over a thousand years ago with the man Rosnan over a thousand years ago.
Notable Members
Trivia
References
See also
Community content is available under
CC-BY-SA
unless otherwise noted.