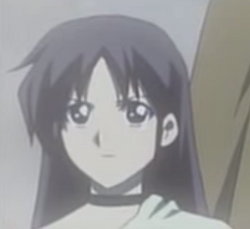 Lauran
Biographical information
| | |
| --- | --- |
| Age | Roughly the same age as Queen Jasmine, meaning she must have been around 16 in *Deltora Quest 1*, 17 in *Deltora Quest 2*, 18 in *Deltora Quest 3* and between early 30s and early 40s in *Star of Deltora* |
Physical description
Personal information
Chronological and political information
Lauran is a young Toran who briefly acted as a decoy for Jasmine while she, Barda and Lief travelled back to Del after having retrieved all the gems of the Belt of Deltora.[1]
History
Lauran was banished from Tora along with the rest of her people after the Torans broke their vow to King Endon. The Torans wandered into the Valley of the Lost. Lauran and the rest of the Torans were cursed by the Guardian, becoming his "subjects". They remained in the Valley for over a decade, unable to escape.[2]
The Valley of the Lost
Though not mentioned specifically, Lauran was restored to her normal self along with the rest of her people when Lief, Barda, and Jasmine defeated the Guardian and reclaimed the Diamond.[2]
Return to Del
When Doom suggested sending decoys to distract the Shadow Lord, the Torans selected Lauran to act as Jasmine's body double. After bidding her family farewell, Lauran departed for the River Tor along with Peel and Kris.[1]
Physical appearance
Lauran was a young woman roughly the same age and size as Jasmine. She had long, dark, silky hair, though she had it curled and tangled to more closely match Jasmine's hair. Though she normally wore Toran robes, Lauran donned rougher clothing and had a blackbird perched on her arm to complete her disguise. Lauran was several years older than she appeared to be, as the Torans did not physically age while they were in the Valley of the Lost.[1]
Personality
Lauran was reasonably brave, willing to put herself in great danger by acting as Jasmine's decoy. Little else is known about her personality.[1]
Abilities
Lauran had access to Toran magic, giving her a variety of powers. Her mind was psychically joined to the minds of the rest of her people, making it impossible for her to keep secrets from the Torans, but also vastly increasing her memory.[1]
Appearances
Deltora Quest
Deltora Quest 1
References
See also