When I was growing up with Deltora, it was from this Scholastic book club that sent me all sorts of really cool things to go along with the books: a big map, stickers, models of the dragons... it was so amazing.
And among them, were many MANY cards. Cards with fantastic artwork of the different monsters, people, tribes, gems, artifacts... and they all had neat descriptions on them that would have been great info to add to this wiki.
I sadly do not have them anymore, and I cannot find any information on these cards anywhere on the internet. No articles, no wiki pages, no one selling them, and not even a single image of them.
I'd almost think I'd gone mad and made them up if I didn't find the old scholastic advertisement for the club: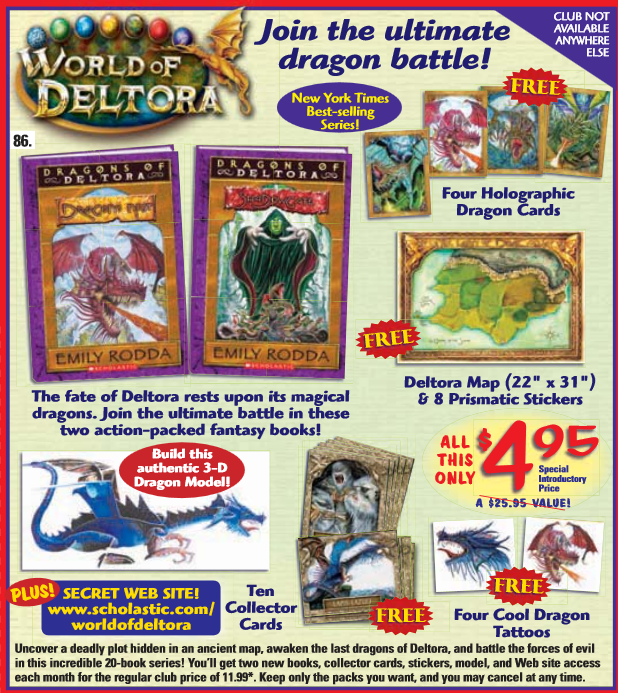 Anyone know anything about them?